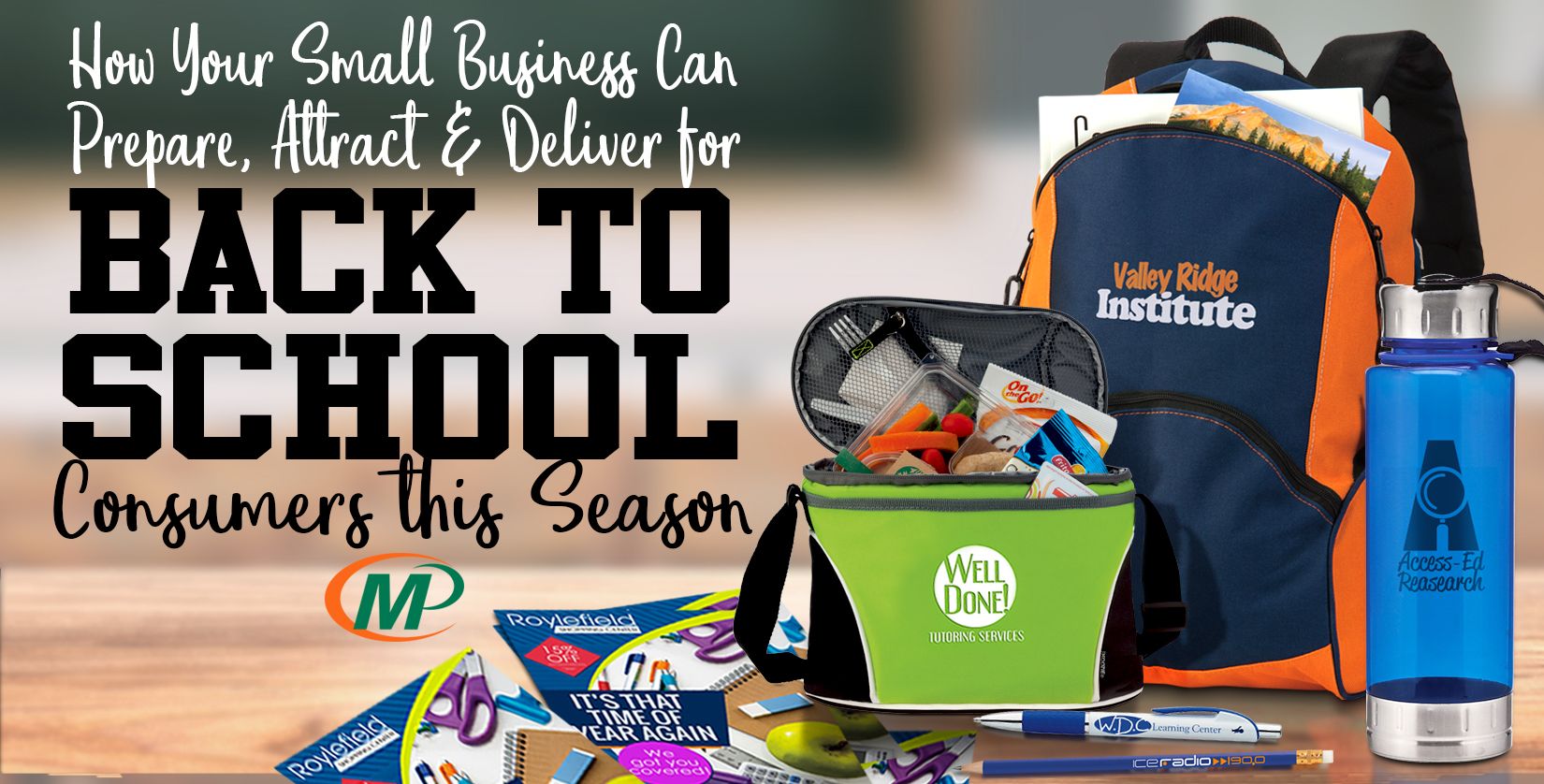 It's time to step up your game and give your business a marketing boost in advance of Back to School season. The ideal means to do that is to take a better look at the modern printing industry and determine how print can be a significant player that provides your message effectively and brings results.
Listed below are 3 fall marketing tips to ramp up your Back to School marketing this year:
1. Use promotional products like custom branded apparel. Promotional products are the perfect forms of advertising as it allows your business and brand to remain with your target market and resonate in a way that conventional advertising simply cannot compete with. Items like well-designed custom branded apparel (outerwear, performance wear, t-shirts, etc.) are quite welcome by clients since they are stylish, practical, and useful. Apparel also creates a relationship with your audience because they'll wear your brand which alone will add greater brand awareness and create conversations around your business when they are asked about what they're wearing.
FYI: Marketing service providers like your local Minuteman Press printing franchise may create anything you can place a name, image, or logo on. This includes back to school essentials like backpacks, bags, pens and notepads.
2. Customers want to spend, so offer them a reason with direct mail. An effective direct mail campaign is the best method to cut through the clutter of email and remind customers of your services and products. Direct mail generates a higher response rate compared to email marketing and can also be used to drive online participation and purchasing as well. Cross media marketing – using print to drive online traffic – is an ideal way to attract back to school consumers who are trying to stock up ahead of the new school season.
FYI: A powerful direct mail piece has stellar design that is consistent with your brand, a powerful call to action, is relevant to the customer, and promotes engagement.
3. Prepare your clients for Back to School but also give them a reason to stick with you during the holidays. Back to School isn't only the official kickoff to the school season, but the start of the final stretch of this calendar year. The upcoming few months are filled with big holidays and include a number of the biggest shopping days of the year (Black Friday and Cyber Monday, among others). While you want to keep your marketing focused on Back to School for the most part, it's also a good idea to use Back to School as a touchpoint for the coming months. Encourage signups to email lists and engagement on social media, and ensure your brand is consistent across all marketing channels and touchpoints.
FYI: Remember to deliver on your promises! Marketing may get them in the door, however your ability to produce high quality products and supply personalized customer service is what will ultimately keep them satisfied with your brand. If you can offer a favorable overall experience on top of meeting customer demands, you will be able to build on that goodwill during the holiday season.
Looking for your trusted Back to School marketing services provider? Contact us today at (314) 770-2552 to get started!